America's #1 Hot Tapping Machines
Introducing The Aquatap Mach 2 Hot Tapping Machine
The world's Most Modern and Reliable Hot Tapping System. Engineered for speed and efficiency.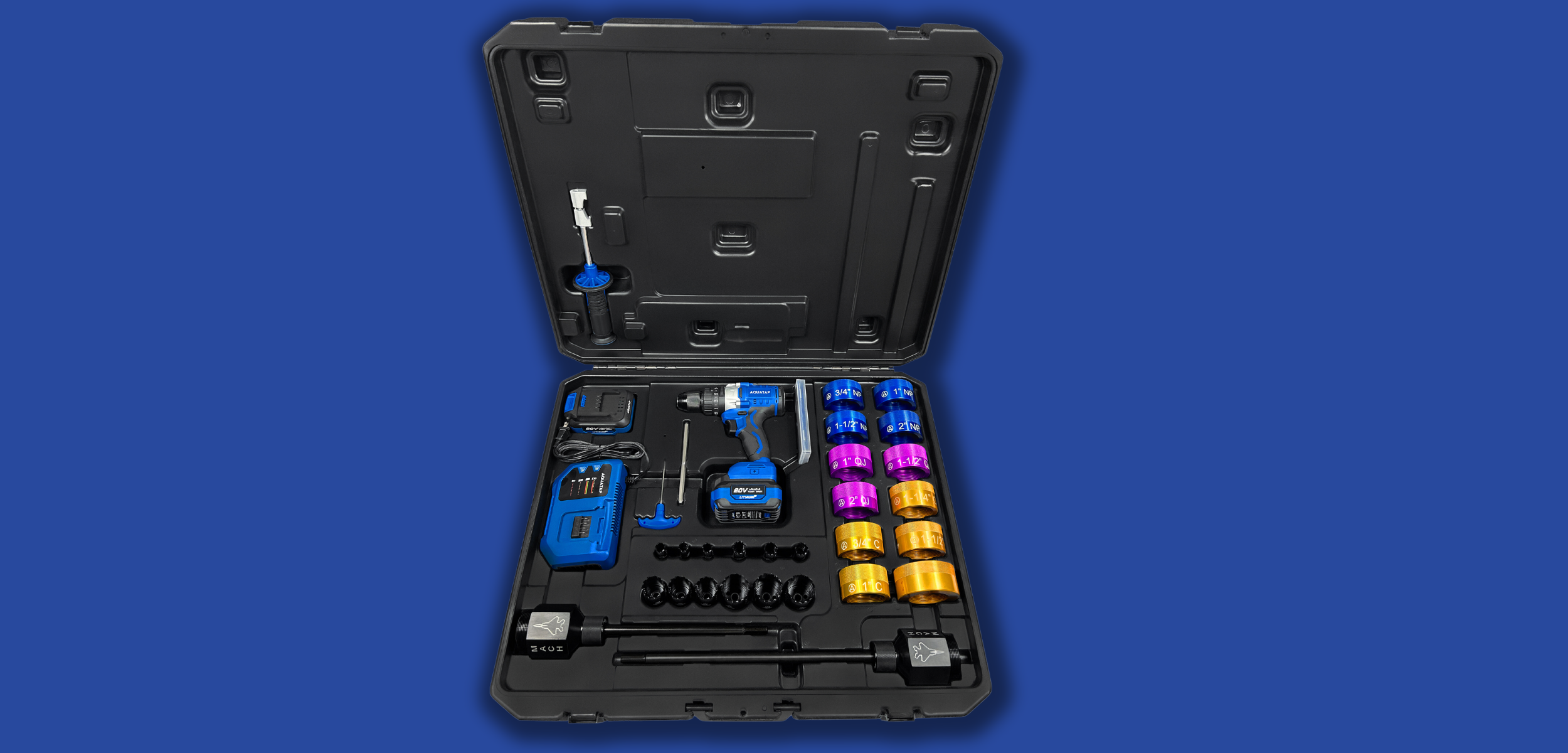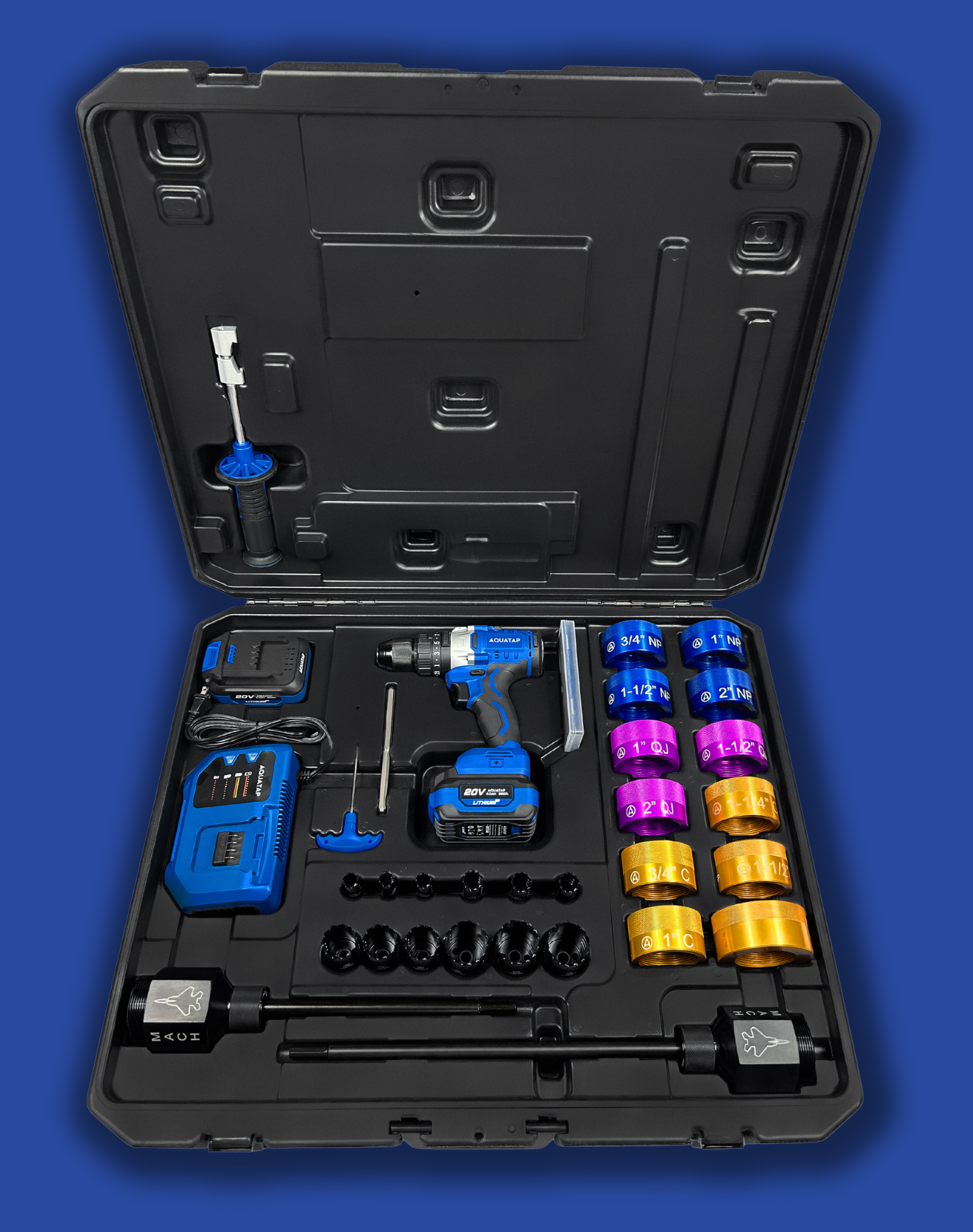 Custom Adapters
The Aquatap Mach 2 Hot Tapping Machine Comes with 12 Commonly Used Valve Adapters.
Carbide Tipped Hole Saws
12 Tungsten Carbide Tipped Cutters Designed to Perform Hot Taps on All Types of Water Mains: PVC, Ductile, AC, and More!
Cordless Drill
Custom Built 20 Volt Cordless Drill With Two 4.0 Amp Batteries and Charger.
Housing Assemblies & Drill Rods
Includes Two Mach Housing Assemblies and Two Hardened Steel Drill Rods.
What types of adapters are included?

Valve Adapters for Iron Pipe Size (IPS) and Copper Type Size (CTS) Threads.
Can I purchase the machine without a drill?

Yes, you will see the option to purchase the machine without a drill before you add it to the cart.
Can I purchase a custom kit that better fits my needs?

For all custom kits please contact us at 435-218-6704 or aquatap@aol.com
Need more help? Give us a call or shoot us a text (:
435-218-6704